Journal
29th Nov 2013 - A Nuffield Scholar - Stephen Ware
This week The English Apple Man reviews in depth, Stephen Ware's Nuffield Scholarship experiences.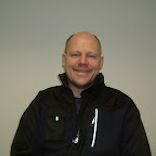 In a brief overview in last week's Journal, Stephen told us his farming business is situated 12 Miles North West of Hereford in the county of Herefordshire and he is married to Mandy and has a daughter, Lauren.
His upbringing on the family farm stimulated Stephen's interest and led to an Agricultural Science degree at Newcastle University. This created a 'springboard' for a rewarding career in the food industry; he worked for Rank Hovis, United Biscuits, Whitbread and Glanbia Foods.
Having become disenchanted by senior management Stephen sold his house and car, bought a helicopter and proposed to Mandy; "in that order" becoming a commercial pilot and instructor, before realising the lifestyle did not blend easily with family life. When his daughter Lauren was born the time was right to return to Herefordshire and run the family farm.
In keeping with his County heritage, Stephen grows Cider Apples - 25 hectares (60 acres) and also 18 hectares of dessert apples, 2.5 hectares of Perry Pears, 175,000 Broiler chickens and on an arable enterprise grows crops primarily for chicken feed. In total Stephen farms 122 hectares with 45% of the land area dedicated to top fruit.
What was the stimulus for his Nuffield Scholarship?
Developing 'tunnel vision' regarding his 'day to day' business of top fruit growing he sought a broader understanding of the global challenges of sustainability and biological aspects of growing fruit.
Decline of UK top fruit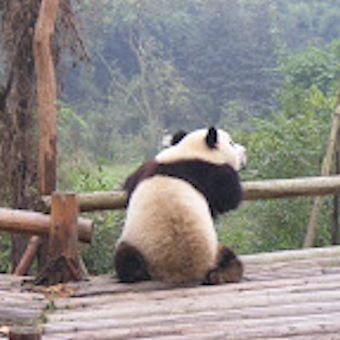 The decline in top fruit orchards over the period from 1985 - 2012 is clearly demonstrated by DEFRA data (included in Stephen's report)
All top fruit declined apart from cider production. Dessert apples declined from circa 13,000 hectares to around 5,000 hectares.
Cider production rose from less than 4,000 hectares - 7,000 + over the same period; the 'cross over point' registered in the early part of the new millennium.
Pears declined from less than 4,000 hectares to under 2,000 hectares over the same period.
DEFRA marketable yield data is interesting. Dessert yield rises from circa 12 tonnes to 25 tonnes per hectare; the influence of more precocious varieties raising the marketable yields. However Stephen points out that the 'tighter grading standards pursued by retailers may have distorted the marketable data.
Culinary apple marketable production rose from 20 tonnes per hectare to 35 tonnes in the period 1985- 2010.
Dessert apple value rose from circa £350 to £500 per tonne over a 25 year period.
Key points; while UK land area of dessert & culinary apples has declined, production has risen and value is up but not keeping pace with inflation.
The 'sources and destinations' for the UK market indicate the gap between imported and home grown supply is closing, while the export of UK apples is minuscule.
Stephen identifies the 'upward trend' in cider production led by consumption; "having previously only grown cider varieties, the 10% increase in UK sales volume and 12% increase in value is hugely encouraging" and while he can find no recent official data for UK cider production, he believes a figure of 250,000 tonnes is about right, which would mean UK cider apple production is circa 55 - 60% of total UK apple production. Recent plantings of 500 hectares by Bulmers and additional plantings by Westons Cider and Thatchers will further increase UK cider apple production.
Stephen Ware's Nuffield travels!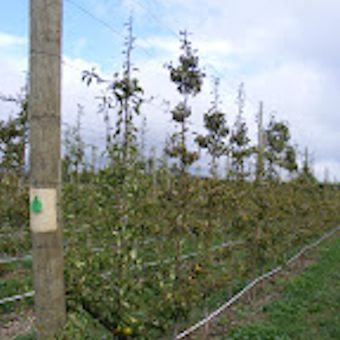 During his Scholarship journey Stephen visited New Zealand, Australia, Chile, Brazil, Argentina, China, Belgium, Germany and Holland.
In his presentation he related advice given to him by a Belgian Nurseryman before he set off on his travels; "the best place to go is where the problems are greatest" that way you will optimize your learning curve.
In this week's Journal I will relay the key points made by Stephen at the BEST Group meeting and with the aid of his comprehensive' Nuffield Report add some of his more detailed discoveries to complement the breadth of his Nuffield Scholarship experiences.
Central to Stephen's objective; the forecast of global apple production increasing by 400,000 tonnes by 2020 while the forecast for consumption is set to fall short by 100,000 tonnes. Most of the increased consumption will be in Asian countries. The 64,000 dollar question? Will Asian demand be enough to soak up the excess volume?
Concern over the erosion of prices and the increase in costs is the key to future profitability. Labour availability and cost will be a key area and mechanical harvesting is seen as an essential tool for the future. Reducing costs of pruning and thinning by mechanical means are already being applied and will be essential for apple production. Stephen identified the increasing global focus on precision technology, improved rootstocks and innovative varietal development.
Control!
Stephen identified gaining greater control over the supply chain; "vertical integration - climbing the supply chain" is his label.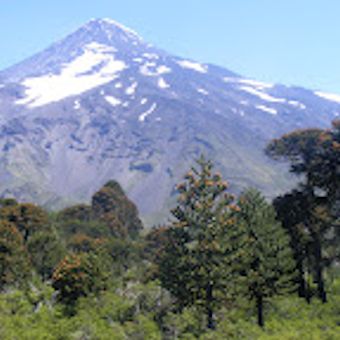 In Chile 98% of top fruit is sold direct by the growers; in New Zealand he noted that 'every grower he spoke to' had financial involvement and in many cases full control of the packing, processing and sales of their top grade fruit. Stephen noted that globally consolidation and integration of farming businesses was seen as a means of survival.
Increasing the value of their product as a means of survival, is essential for growers with no opportunity to expand land and volume.
The English Apple Man comments: "The trend towards 'club' varieties is a relatively recent phenomena; Pink Lady the global inspiration for an ever increasing 'production line' of new club varieties".
Stephen identifies the intensive competition in countries trying to land 'the Asian Prize' but in local 'developed' countries (UK) consumers have become 'disengaged' from top fruit products and expect year round availability!
Stephen identified Biological Farming Solutions as a means of sustaining the environment without inputs of globally diminishing chemical fertilizer resources.
Equally the rapid rise in Malnutrion B is central to improving the diet and importantly the nutritional makeup of the food we grow.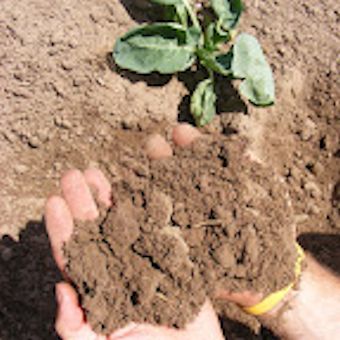 The Australians have developed a 'Fusion Farming' approach with particular emphasis on mineral, microbial and pest and disease management.This provides an alternative and an opportunity to re-establish the link between nutrition and human health.
Stephen identified research in New Zealand is revealing the the importance for soil carbon in biological farming in orchards. Sequestration of carbon into the soil could give global agriculture a unique opportunity to 'redress' future climate issues.
Australia is still very 'inward looking' in Stephen's estimation' but while there he visited a 'brussel sprouts grower who was following biodynamic principles. Stephen was very impressed with his results, however not convinced it was the alignment with the biodynamic system; his observation was the 'extreme attention to detail' the determinable reason for his success.
In Chile he observed massive investment and optimum growing conditions; the growers were very professional and the quality very high.
In Argentina the growers are more traditional, but labour shortages are a problem. At Nueqen in Patagonia in the worlds largest pear growing region, and based around an irrigation system built by the British in 1916.
Brazil is a 'challenging climate' and he noted some growers using 42 sprays in a season to keep P&D under control, in The Campos De Cima Da Serra region in Vacaria which is home to some very large apple growers and a very warm, wet climate.
The 'demographics' in Brazil are astounding with a rapid escalation of 20 - 40 year old's forecast.
One Brazilian grower is 'bagging' one million apples each year with Tiawan & China his target market. Pink flesh apples; Brazilian 'Kids Apples' and Cherry beer emerging.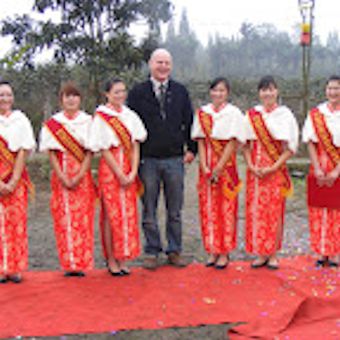 On the Chinese leg of his travels, Stephen visited Chengdu in the western province of Sichaun; alarmed at the scale of a City of 15 million people that he had never heard of and shocked by the contrast between infrastructure investment and widespread poverty.
In China Stephen found the only 'tangible' evidence of top fruit expansion when he met Joyce Chui - Vice General Manager of Haisheng Agriculture Co, Ltd who has set up an office in New York State to attract investors for a venture to establish a 5,000 hectare orchard in Shaanxi Province.
China has only 7% of the worlds cultivatable soils, but over 20% of the worlds population. Stephen said this was borne out by local officials quoting land values of £50,000 per hectare and the "land grab policy"
Visiting Australia from China, the sunshine in Queensland was a dramatic contrast from the 'smog' in China.
Supply Chain Costs!
The breakdown of costs in the supply chain is a major contributing factor to profitability. Stephen said it costs a New Zealand grower 3.5 times the 'net' value he receives for his apples to fund shipping the fruit to overseas markets.
At the International Fruit Tree Association (IFTA) Conference in Santiago in Chile Stephen was convinced the Global top fruit market is not only driven by demand, but 'further complicated' by government legislation, perishability, long term production establishment and uncertainties of future requirements.
In the last 15 years the decline in 'per capita' fresh fruit consumption in 'major developed' markets, has driven the main producing countries to become reliant on exports. Unfortunately the price has increased by 22% in that 15 year period, while global inflation has risen by 42%.
A giant vineyard!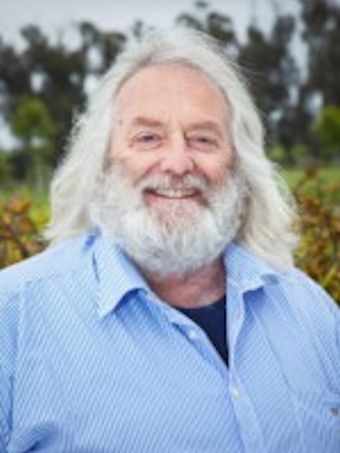 In New Zealand's Marlborough region Stephen visited a grower who has established 850 hectares of Vineyards; Yealands Estate
Do visit Yealands Estate Vineyard website - it is a story in itself!
Labour costs are the prime concern for global produccers.
Orchards are very labour intensive places with pruning, thinning and harvest the main cost centres; wages simply mirror the availability and willingness of people to undertake outdoor 'manual work' and global trends towards 'urbanisation have contributed towards the reduction in fitness in the population of the developed world, severely affecting the labour supply to the top fruit industry.
Stephen said; "the price of labour was the primary concern of all the growers in all the countries I visited"
The only positive story relating to labour availability and costs involved, WOOFERS - at the Serisin Esate in Blenheim in New Zeland where Sean Philipps introduced his group of Woofers to Stephen. After 'initial embarrassment' as the group were all women, Sean explained woofers stood for, World Wide Opportunties On Organic Farms, or WOOFER Organic farming service, akin to a KIBBUTZ.
FINALLY
The English Apple Man encourages all my readers with a vested interest in apple production; eating, cider and processing to read Stephen Ware's Nuffield Report; it is a very well presented view of the global apple market, with a pragmatic vision of what we need to do to maintain a profitable UK top fruit industry!
Enough for this week, it is late on Friday evening and time to put my Journal on line!
Take care
The English Apple Man