Journal
19th Feb 2016 - We are seven weeks into 2016
Seven weeks into this year and time to review the market place
During the course of 2016 Adrian Barlow will retire from his role as CEO of English Apples and Pears (EAP); Adrian has been at the heart of apple & pear marketing for many years. The English Apple Man and Adrian were colleagues 20 years ago - Adrian as Marketing Director & the EAM in a lead technical role. Adrian then moved onto lead English Apples & Pears and the EAM became Technical Director (UK) for Worldwide Fruit.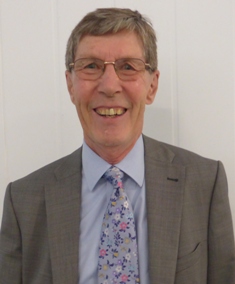 We have been friends for more than 20 years; our roles in the top fruit industry kept us in a close working relationship as Adrian dedicated his energy to increasing the influence of EAP. Adrian will retire in August as CEO of EAP, Chairman of the Bramley Campaign and CEO of the Dessert Campaign this coming August.
Adrian sent me this message; "In order to ensure a smooth transition to my successor, the Board have invited me to become Chairman of EAP with immediate effect which I have been delighted to accept, although I will continue in my existing roles until my successor is appointed. Thereafter, my successor will be able to seek guidance from me if required whilst having the freedom to make his or her own decisions. The recruitment process will begin immediately".
Click on English Apples & Pears website
The English Apples & Pears CEO role is very important; the ability to capture the attention of the Supermarkets and develop a working relationship with 'the powerhouses' that control our growers future existence is critical, it will be vital that the next 'incumbent' settles quickly into the role Adrian has held with such distinction.
Seasonal update
Adrian gave an update on the stocks of apples & pears available for the rest of the UK season (April/May) - the total volume of Class 1 quality UK grown apples is 13% up on 2014 with record crops of Gala, Braeburn and the new (emerging) varieties, but with a decrease in Cox apples. Adrian said - "if we successfully sell all the available home grown apples - sales of English dessert apples will be double the sales of 2006/07 season, reflecting the year on year increase in home grown production.
While the increase in home grown production is a great story, with UK fruit replacing imports, Adrian stresses the financial returns to growers last season (2014/15) and to date the current 2015/16 marketing season, are NOT adequate to sustain businesses or allow re-investment . Adrian points out that if this position continues it will endanger future expansion and may well result in volumes of home grown apples regressing.
Regular readers will remember my comments in the English Apple Man Journal for 4th December 2015 which highlghted the changes in the apple industry over the last 50 years and my real concern about the future prospects for home grown apples.
Ugly Food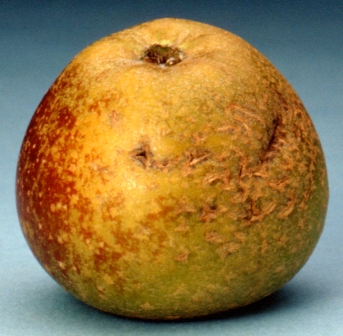 Ugly fruit is in the headlines; Jamie & Jimmy (Oliver & Doherty) have been on a mission to 'cut food waste' by encouraging Supermarket chain ASDA to stock & trial the launch of 'wonky fruit & veg'
In the last series of their Channel 4 TV show, Friday Night Feast, we saw the boys approach UK supermarket chain Asda to trial the launch of what will now be a new 'Beautiful on the Inside' range. Since January 2015, the supermarket has sold ugly produce at a 30% discount, alongside the more expensive, regular veg we're used to.
But why do we want crooked carrots and knobbly potatoes on our shelves anyway?
Well, a staggering 20-40% of fruit and veg produced by UK farmers ends up wasted; either left for animal feed, ploughed back into the land or sent to landfill, because supermarkets don't want them. In an expose of what Jamie deems the "tip of the iceberg" of wasted wonky veg, the TV series sees Jamie and Jimmy visiting a Norfolk farm, where up to 10 tonnes of misshapen veg are rejected on a weekly basis. The reason? Because they look ugly.
Supermarkets have tried to justify the waste by saying consumers won't buy it. For years we've been used to seeing fruit and veg of a standard shape, size and colour. You compare a blemish-free carrot with its crooked friend, and which are you more likely to choose?
The good news is it might be the latter. Sold at a discounted price, the idea of buying fruit and veg that taste just as good as their better-looking peers doesn't seem like such a bad offer. According to Asda's consumer research, 65% of customers are open to buying wonky fruit and veg, while 75% are more likely to buy them if they're sold at a cheaper price.
So wonky veg might not get thrown away, and farmers won't be forced to over-produce to make sure they meet their targets.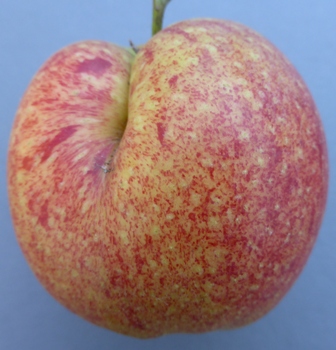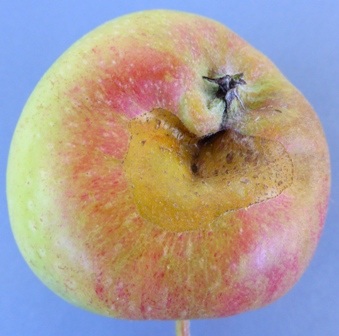 The internet is awash with opinions on Ugly fruit & veg...
For example...
"Although it makes sense that we would naturally select produce that is the most likely to be free from disease, in reality imperfections in the shape of fruit and veg have no real bearing on their nutritional content or taste, and no evolutionary advantage.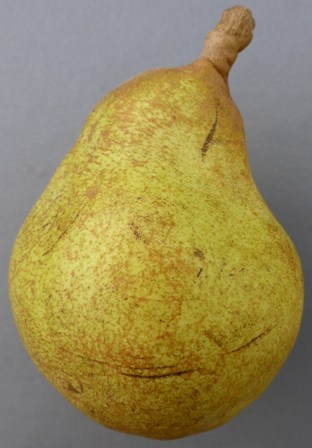 An alternative explanation is that we "eat with our eyes". Colour has a huge impact on how we perceive taste, with multiple studies demonstrating how a variety of learned and natural responses can influence the communication between our eyes and brain to determine taste.
Given these findings, it is understandable that it will always be the disfigured potatoes that are left on the shelf. However throwing away a few lonely spuds has nothing on the millions of tonnes of fruit and vegetables which are denied even the chance to make it through the supermarket doors.
Thanks to global abundance and international trade, supermarkets can now be more selective. Much of the food deemed ugly is damaged on long boat trips - literally a fruitless journey - while ugly produce grown closer to home is also rejected, imposing harsh conditions on farmers. The needless waste of both imported and homegrown fruit and veg seems senseless; however if consumers are unaware of it, they can do nothing to change it.
FAO - Key facts on food loss and waste you should know!
Roughly one third of the food produced in the world for human consumption every year approximately 1.3 billion tonnes gets lost or wasted.
Food losses and waste amounts to roughly US$ 680 billion in industrialized countries and US$ 310 billion in developing countries.
Industrialized and developing countries dissipate roughly the same quantities of food respectively 670 and 630 million tonnes.
Fruits and vegetables, plus roots and tubers have the highest wastage rates of any food.
Global quantitative food losses and waste per year are roughly 30% for cereals, 40-50% for root crops, fruits and vegetables, 20% for oil seeds, meat and dairy plus 35% for fish.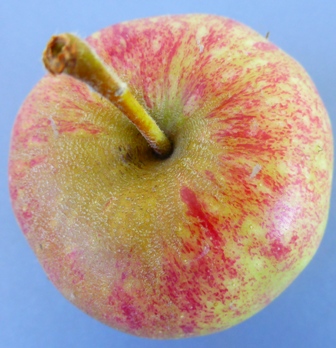 Every year, consumers in rich countries waste almost as much food (222 million tonnes) as the entire net food production of sub-Saharan Africa (230 million tonnes).
The amount of food lost or wasted every year is equivalent to more than half of the world's annual cereals crop (2.3 billion tonnes in 2009/2010).
Per capita waste by consumers is between 95-115 kg a year in Europe and North America, while consumers in sub-Saharan Africa, south and south-eastern Asia, each throw away only 6-11 kg a year.
Total per capita food production for human consumption is about 900 kg a year in rich countries, almost twice the 460 kg a year produced in the poorest regions.
In developing countries 40% of losses occur at post-harvest and processing levels while in industrialized countries more than 40% of losses happen at retail and consumer levels.
At retail level, large quantities of food are wasted due to quality standards that over-emphasize appearance.
Food loss and waste also amount to a major squandering of resources, including water, land, energy, labour and capital and needlessly produce greenhouse gas emissions, contributing to global warming and climate change.
The food currently lost or wasted in Latin America could feed 300 million people.
The food currently wasted in Europe could feed 200 million people.
The food currently lost in Africa could feed 300 million people.
Even if just one-fourth of the food currently lost or wasted globally could be saved, it would be enough to feed 870 million hungry people in the world.
Food losses during harvest and in storage translate into lost income for small farmers and into higher prices for poor consumers.
In developing countries food waste and losses occur mainly at early stages of the food value chain and can be traced back to financial, managerial and technical constraints in harvesting techniques as well as storage and cooling facilities. Strengthening the supply chain through the direct support of farmers and investments in infrastructure, transportation, as well as in an expansion of the food and packaging industry could help to reduce the amount of food loss and waste.
In medium- and high-income countries food is wasted and lost mainly at later stages in the supply chain. Differing from the situation in developing countries, the behaviour of consumers plays a huge part in industrialized countries. The study identified a lack of coordination between actors in the supply chain as a contributing factor.
Farmer-buyer agreements can be helpful to increase the level of coordination. Additionally, raising awareness among industries, retailers and consumers as well as finding beneficial use for food that is presently thrown away are useful measures to decrease the amount of losses and waste.
Click to visit The FAO Food & Agriculture Organization of the United Nations
Attitudes seem to be shifting though, thanks largely to high-profile coverage of massive food waste. Ugly food is becoming more popular, and social influence has a huge impact on our behaviour. Wonky veg can be rebranded to enhance that social influence, for instance our shop marketing campaign focused on "humanising" a team of unfortunate fruit and veg, giving consumers something to root for.
What does The English Apple Man think?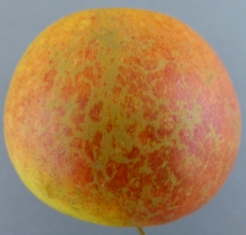 As a grower I and my staff (on many occasions) would remark, "shame" as we deposited an otherwise beautiful apple into the reject bin because of a small blemish - however, I also well remember watching a consumer (I would identify as 'upper middle class) inspecting every 4 pack of perfect apples in M&S and 'rather disdainfully' tossing each one aside - at the time I felt like 'smacking her around the ears' - frustrating........
Most people do buy with their eyes; it will be a hard task to change that, however persuasive the argument for 'wonky but tasty' produce. It is certainly true that ugly fruit often has a superior flavour - in the apple world excessive 'skin russet' will justify an 'out of grade' classification against a Supermarket specification, however the skin russet enhances the flavour of the apple - it tastes sweeter!
Of course nobody can argue that the waste of edible food is justifiable in a World where so many go hungry, but we live within a structure which is often unfair.......
In the apple industry one of the ways for reducing waste, is to grow more marketable fruit. This may sound an obvious statement, one that needs an explanation. By growing improved varieties with inherently better quality - shape, colour, store-ability - and of course eating quality we have improved the Class 1 (marketable) grade-out.
This process continues as improved mutations (clones) of the most popular varieties - Gala, Braeburn, et al produce higher quality and less unmarketable fruit.
The publicity surrounding the waste from 'Ugly Fruit & Veg' continues - ASDA launch appears to have gained considerable following from their customers. ASDA Blogs - trialing WONKY veg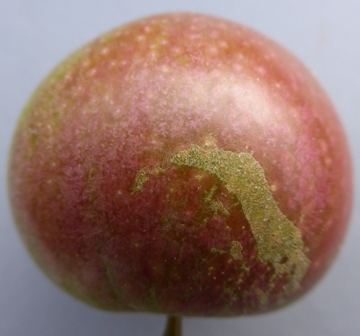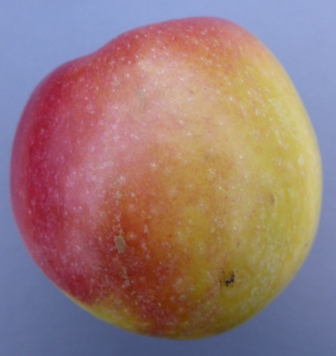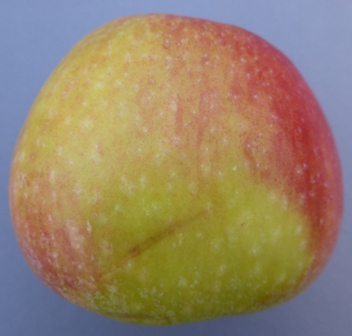 However The English Apple Man has not lived for seven decades without developing a degree of caution!
In today's Daily Telegraph Business page - the headline - ASDA is not in crisis, says boss, despite biggest ever fall in sales....
Alexander Russo, Asda's chief financial officer, said that the grocer had made a "conscious choice" to protect profit margins, rather than chasing unprofitable sales.
The Telegraph also reports; Asda said it would make £250 million of cost savings through efficiency plans and improvements in its distribution, which would partly fund a £500 million investment in reducing prices on a further 1,600 products.
The Supermarket has also written to its suppliers to request discounts on goods and investment to help fund its fightback against discounters.
The last paragraph resonates with my cautious nature..........
"One cannot agree with the high levels of waste generated in the food industry, but it will not be easy to assimilate fruit & vegetables of poor visual quality in any meaningful volumes into the mainstream supply...........it is a much more complicated issue than stocking a selection of 'Ugly Food' boxes...
Until next week........
Take care
The English Apple Man
,