Journal
16th Dec 2022 - Pink Lady
In recent Journals, The English Apple Man has focused on the critical challenges our UK apple growers are facing, and more will be reported in the New Year.
But this week The EAM focuses on apple varieties which command higher retail prices and return growers a profitable return!
The most successful high value Global apple is Pink Lady. There are others like Jazz which has modelled it's marketing strategy on the success of Pink Lady.
The success required an exceptional apple with great taste, texture and very 'uniform' visual appearance.
For consumers to buy, and repeat buy, uniformity must be delivered. Cripps Pink delivers the optimum eating quality and by setting a specification for high colour (minimum red colour) while licensing it as Pink Lady only to growers capable of meeting the high standard, plus controlling the volume grown to meet consumer demand and NOT exceeding it, delivers profit to the grower ensuring financial sustainability!
The story of Pink Lady is the result of the fascinating endeavour by 'British-Australian' breeder John Cripps!
"John Ernest Lane Cripps was born on 9 April 1927 in Steyning, Sussex, England. He graduated from Reading University as a Horticulturist, and emigrated to Perth, Western Australia.
For many years we believed Pink Lady could not or would not, be grown in the UK. But as the effect of climate change improved the potential for Cripps Pink to be grown here, and the owners of Pink Lady licences accepted the potential for UK Pink Lady production.
Licenses have been issued to a few growers with the capability to grow Pink Lady successfully here.
The pictures of Pink Lady in this week's Journal were all grown in Kent this summer
The first UK Pink Lady of the season will be in selected Supermarkets this weekend!
The Pink Lady Story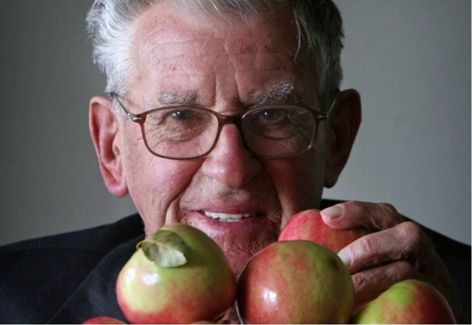 John Cripps, the British-Australian breeder behind the Pink Lady apple, was honoured during a special event at the International Pink Lady Alliance (IPLA) conference last week.
At the Nov. 1 International Pink Lady Alliance (IPLA) conference in Bangkok, Thailand, Cripps, who died May 10 in Australia, was honoured for his breeding. IPLA played a video showing various apple people from throughout the world commenting on Cripps' legacy. Cripps was 95.
The video honoured Cripps for his "very excellent work" in discovering the pink and red apples "He was passionate about the concept of apple breeding," IPLA members said of Cripps.
IPLA is an alliance of members who have been passionately involved in Pink Lady apples, Durham said in the video. Durham and other global apple growers, exporters and importers made comments in the tribute.
Cripps, who passed away earlier this year, aged 95, was the breeder of Cripps Pink, a cross between Lady Williams and Golden Delicious. The variety, selected in 1984 from an extensive breeding programme, was launched under the Pink Lady brand in 1991. He also bred its sibling Cripps Red, which is marketed under the Joya and Sundowner brands.
Born in the UK in 1927, Cripps moved to Australia in 1955 to work for Western Australia's Department of Agriculture, and it was in that role that he bred the varieties.
The IPLA membership hosted a tribute to the legacy Cripps left the global apple industry during its annual conference, which was held on 30 October-1 November at the Sukhothai Hotel in Bangkok in conjunction with Asia Fruit Logistica.
Leading the tributes, IPLA chairman Jon Durham hailed Cripps' "wonderful innovation" in breeding.
"The privileges that have come from John's legacy in Cripps Pink-Pink Lady apples have been enormous," said Durham.
"At the financial level, there are many in the apple value chain globally who have enjoyed significant financial rewards as a consequence of becoming involved in the business of Pink Lady apples.
"At a personal level, the fellowship and camaraderie that has come about as a result of the Pink Lady apple business has been just phenomenal.
Cripps' work led him to "have the ingenious idea to cross a Golden Delicious and a Lady Williams, creating the delicious Cripps Pink variety," Pink Lady said in a web posting. Over time, other varieties related to the original Cripps Pink were licensed under the Pink Lady brand.
"And for consumers, this is a wonderful apple - one that consumers the world over enjoy every single day. It is an absolute world beater and long may the success of Pink Lady apples continue. Thank you, John from all of us for your great work."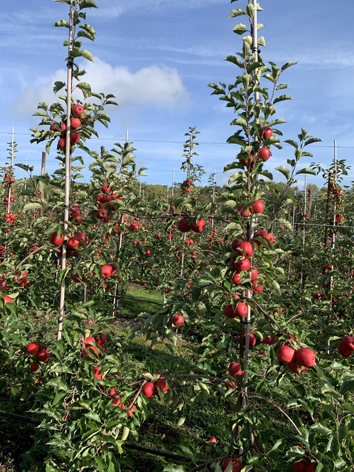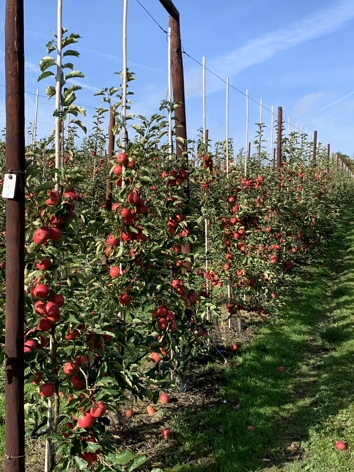 John Cripps' daughters Dr Helen Cripps and Alwyne Parker were special guests at the IPLA conference.
"It has only been at this conference that my sister and I have really come to understand the significance of our father's contribution to the global apple industry," Helen Cripps told Fruitnet. "We are proud of all his hard work, personal sacrifices and persistence to create a new variety of apple when many believed it was not possible."
"Dad grew up in England and he thought there must be a way to create a better eating apple than the ones that grew in his backyard," she continued.
"He wanted to take the storage qualities and firm flesh of Lady Williams and combine them with the sweetness of Golden Delicious. It took 110,000 crosses and lots of apple tasting by Dad to come up with the Pink Lady."
Cripps was an apple breeder in the Department of Agriculture in western Australia. His work bringing the trademarked Cripps Pink/Pink Lady apple to consumers across the globe was a culmination of 25 years of research, according to Pink Lady America.
"The fellowship and camaraderie that has come about as a consequence of the Pink Lady business has been phenomenal," said IPLA chairman Jon Durham, the director of Jon Durham Nominees and former managing director of Apple & Pear Australia Ltd. "For me and many others, it's the apple that has made Pink Lady such a lifelong memorable and gratifying experience for all of us."
The Pink Lady apples first hit the market in 1991 and has since been listed as one of Australia's top 100 greatest inventions.
Eventually, the brand accounted for more than 30 per cent of Australia's apple production.
In 2010, Mr Cripps was inducted into the Hall of Fame of the Royal Agricultural Society of Western Australia and five years later was made an Officer of the order of Australia (AO).
Click on Pink Lady Website

That is all for this week
Take care
The English Apple Man