Latest Journals
31/07/2015
The English Apple Man at 2015 Fruit Focus
What 'caught the eye' of The English Apple Man at Fruit Focus
24/07/2015
July and its Fruit Focus time again
This week the annual Fruit Focus event was held at East Malling Research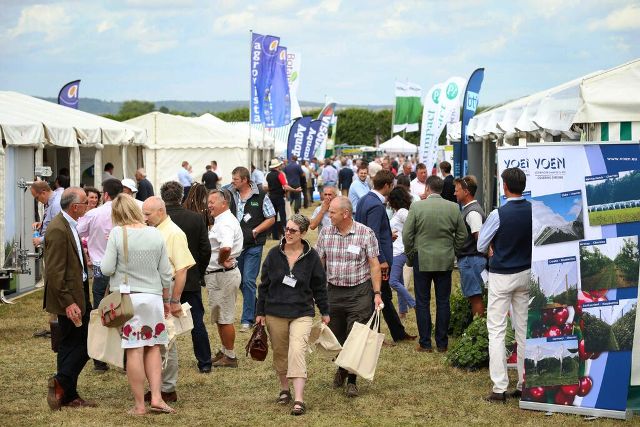 17/07/2015
The English Apple Man visits East Anglia
A visit to Boxford (Suffolk) Farms at Stoke by Nayland in Essex with The Essex & Suffolk Fruit Growers Society
10/07/2015
Cherries are looking good!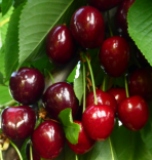 As the UK Cherry harvest gets seriously under way - The English Apple Man visits East Kent
03/07/2015
What a scorcher this week has been
Wimbledon - Strawberries & Cream, Cherries and Hampton Court Flower Show too!
26/06/2015
Beautiful Strawberries as Wimbledon approaches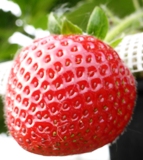 This week The English Apple Man joined fellow EKFS members on a visit to Hugh Lowe Farms
19/06/2015
A better week's weather as we approach the 'summer solstice'
Some very pleasant weather this week and the English Apple Man attends the BIFGA - AGM and HDC/EMR Strawberry walk
12/06/2015
Its mid June and time to consider the prospects for 2015
The English Apple Man has been 'out and about' this week assessing the hail damage and crop potential
05/06/2015
The English Apple Man is back home!
After the sun and warmth in Malta, it was back to a typical mixed bag of English weather.
29/05/2015
A last week on holiday for The English Apple Man
By the time most of my readers 'sign on' we will be on our way back home!
22/05/2015
Its sunny in Malta but there is news of hail back home
After a wet period from Sunday evening through until Monday lunchtime, the sun is out and temperatures back above 25C.
15/05/2015
It's holiday time for The English Apple Man
Its sunny here in Senglea and its been much warmer back home!
08/05/2015
May the weather get better
One week into May and the weather has not been what we need at blossom time - high winds are not conducive to good pollination!
01/05/2015
Apples in blossom in East Kent
Apple blossom time at Chandler and Dunn at Lower Goldstone, Ash in East Kent
24/04/2015
Plants and people are enjoying the sunshine.
The warmer weather continues and more blossom appears each day; Plums and Pears are in bloom and Apples on the way!
17/04/2015
Marvelous weather keeps the fruit bud moving
The weather is marvelous and the fruit bud is moving fast; Victoria Plums are in full bloom, while Conference Pears are at the white bud/early blossom stage. Most apples are at the Green Cluster stage and should be showing signs of blossom by next weekend.
10/04/2015
Good Easter weather
The much improved weather which started 'fitfully' over Easter, has advanced the fruit bud during this week.
03/04/2015
Easter
Easter is here - as I write this week's Journal it is 'Good Friday' - the weather today is far from good, with a light drizzle hanging about all day. At least spending the day indoors writing is not accompanied by a wistful look at sunshine outside.
27/03/2015
The English Apple Man attends Horticulture Development Company Tree Fruit Day
As March nears its end, the season is about two weeks behind 2014 emphasising the erratic nature of our climate; 2013 was the very late season and 2012 a bit earlier than this year. Of course it can ALL change, and it probably will!
20/03/2015
The Under 40's visit to Benelux
This week, a final look at The Under 40's visit to Benelux.
13/03/2015
The Under 40's visit 27/2/15
This week's Journal will cover most of the visits made by The Under 40's on Friday 27th February 2015 - final visits on Friday and Saturday 27th/28th February will be reported in the Journal for 20th March.
06/03/2015
Under 40's Conference in Benelux
Last week was a very busy one as The English Apple Man joined his young friends on the Under 40's Conference in Benelux.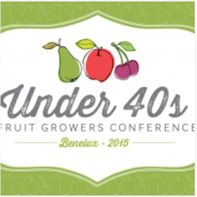 27/02/2015
The Under 40's Conference in Benelux
This week The English Apple Man is in the Benelux region attending The Under 40's Conference with more than 50 aspirational young growers, scientists and technicians.