Latest Journals
29/04/2016
Radio Kent
Thursday - BBC Radio Kent at Broadwater Farm......bright sunshine but with icy cold air.....
22/04/2016
Thursday was a very special day..............
Our Queen celebrated her 90th Birthday on Thursday 21st April

15/04/2016
The season is slowly progressing
The English Apple Man visited some orchards this week to check on bud development....
08/04/2016
A funny old week with a number of 'ups and downs'
This week's Journal is an eclectic mix of personal highs and lows..........
01/04/2016
April fool
Easter is over, April is here, the clocks have been reset, the evenings are lighter; a reason for us all to feel brighter!!!!
25/03/2016
Easter 2016
Easter is here, its sunny today in East Sussex, but rain is forecast - typical English Easter....
18/03/2016
The English Apple Man has been out in apple orchards this week
It really does feel like Spring is here at last...still a bit of ice in the wind, but so much better than wind & rain
11/03/2016
Wild flowers and pollination
Can wild flowers attract more pollinating insects into our apple & pear orchards?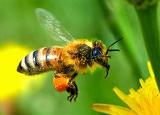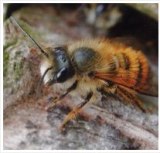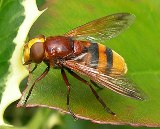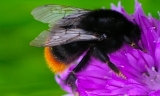 Above: from the left - Honey bee; - Solitary bee; - Hoverfly; and Bumble bee:
04/03/2016
Cherries and Fruit Tree Walls
The English Apple Man reviews presentations from the recent EMR Tree Fruit Day.......
26/02/2016
This week the juices were running
This week, The English Apple Man joined the judging panel for the Marden Fruit Show Juice Competition
19/02/2016
We are seven weeks into 2016
Seven weeks into this year and time to review the market place
12/02/2016
Pruning instruction at Hadlow College
The English Apple Man joined pruning experts at the annual Hadlow College Pruning Day
05/02/2016
The English Apple Man has been at Hadlow College today
Today; Friday 5th February, The English Apple Man spent the day at the annual pruning event at Hadlow College
29/01/2016
It is a big day for Mrs. English Apple Man
Today my wife celebrate's a 'landmark' birthday......
22/01/2016
New Cherry varieties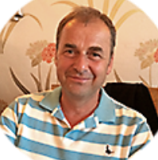 At The Agrovista Technical Day, Leon Jahae introduced new cherry varieties
15/01/2016
The English Apple Man visits Brands Hatch
The Annual Agrovista Technical Conference took place this week at Brands Hatch in Kent
08/01/2016
Into a New Year
Looking ahead to 2016 and beyond........
01/01/2016
Happy New Year
The English Apple Man takes a look back at 2015
25/12/2015
Happy Christmas
Another Christmas is here - they come around (it seems) at an ever increasing pace as we get older...
18/12/2015
Upping the stakes for recruiting harvest workers
Responding to the need for better trained harvest workers,,,,,,,,,,,,,,,,
11/12/2015
Two weeks to go before Santa calls
With just two weeks to go before Christmas, 'are my readers short on ideas for a present for family members who have an interest in apples & pears?
04/12/2015
Just twenty one days to Christmas
At this stage of the year in my apple growing days, the packhouse was buzzing as Christmas approached...
27/11/2015
Winter is now properly upon us
After the warm Autumn temperatures, Winter arrived with the sudden fall in temperatures from circa 15C to freezing in just three days.
20/11/2015
Lots of delicious English Apples in our Supermarkets
The English Apple Man visits more Supermarkets sampling English Apples & Pears...
13/11/2015
What's on this week?
Its mid November, the weather is dull and dreary....and ....Christmas is less than six weeks away....
06/11/2015
The English Apple Man takes a trip down Memory Lane
Nostalgia; Old photos bringing back fond memories
30/10/2015
Buckingham Palace receives winning fruit from The National Fruit Show
The National Fruit Show Competition Entries have been sent to a number of prestigious locations.....
23/10/2015
Award Winning Apples
Its National Fruit Show week and The English Apple Man was involved
16/10/2015
Next week is the 82nd Anniversary National Fruit Show
On Wednesday 21st and Thursday 22nd October the 82nd National Fruit Show will take place at The Kent County Showground at Detling, near Maidstone in Kent.

09/10/2015
Its October and the days are shortening fast!
Nine days into October and the evenings are closing in fast; for the last two weeks growers have been hard at it picking Gala...
02/10/2015
Bountiful Botanics at Wakehurst Place
Last Sunday The English Apple Man attended the first Bountiful Botanics event at Wakehurst Place in East Sussex
25/09/2015
Apple harvest is well under way
Apple harvest is in full swing; most Cox have been picked and Gala picking is well under way......
18/09/2015
The English Apple Man visits Southwell home of the Bramley apple
Norwood Park in Nottinghamshire is the custodian of the original Bramley apple
11/09/2015
What are the prospects for Gala our number one variety
The English Apple Man attends this year's Gala Club meeting at Sean Charlton's Farm
04/09/2015
September is here and the apple harvest is underway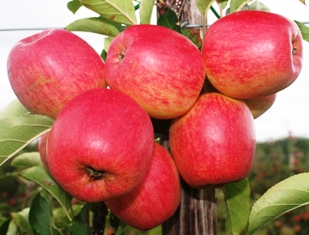 After the early season apples, the second earlies, Zari and Estivale are now in the shops