The English Apple Man
is a website dedicated to informing consumers about how the apples they buy in Supermarkets, Greengrocers, Farm Shops and other outlets are grown, harvested and marketed.
The Journals give a weekly update on events in our English apple orchards, using pictures and video clips to follow seasonal activities and giving the consumer a level of detail not available from any other source.
All aspects of growing, harvesting, storage, grading, packing and marketing are included enabling consumers to understand the challenges English growers face in supplying our sophisticated market place.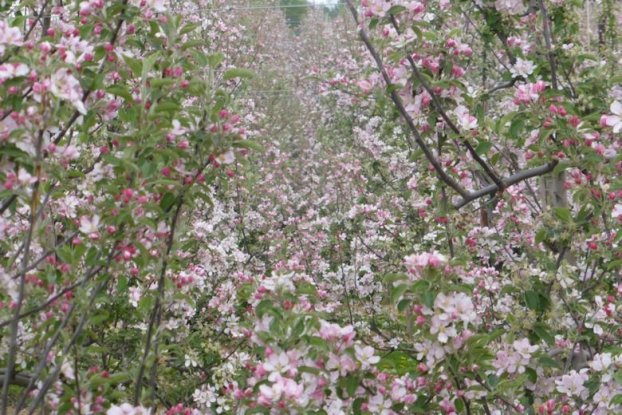 While there is enthusiastic support for older traditional varieties from dedicated interest groups and supportive media, the English Apple Man will endeavour to explain why support for the mainstream commercial production of English apples is vital to a sustainable apple industry in this country, delivering recognised benefits to the health of our consumers while maintaining our diverse and beautiful countryside.
Varieties grown commercially are relatively few in number, when matched against the 2300 varieties on display at The National Fruit Collection at Brogdale in Kent and while there is an increasing desire by all parties to retain and where possible reintroduce the best of our heritage varieties, the sustainability of our apple acreage depends on no more than a dozen varieties.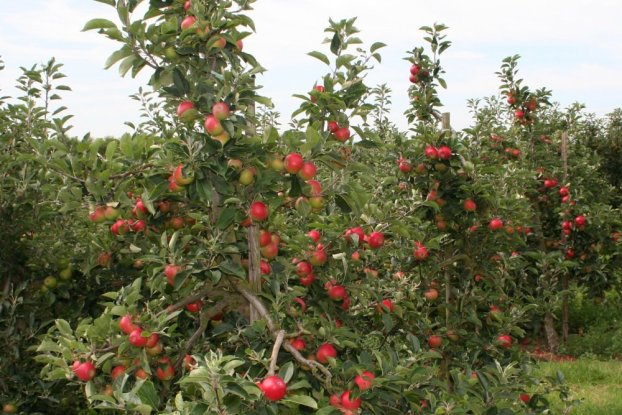 However, that does not mean we should dismiss all the efforts of growers determined to maintain our many heritage varieties, we must support all our producers, whether they be small in acreage, selling directly to the consumer, or large scale operations growing a thousand acres or more and totally dependent on supplying our supermarkets.
The History of The English Apple Man is a story of a lifetime spent in the industry, as a boy straight out of school, then as a young man developing all the practical knowledge of growing and later taking on the management of the family fruit farm, then changing course to join the major supplier of English Apples in a technical role and finally becoming Technical Director with a responsibility for product and environmental safety, product quality, and technical innovation.
Now retired, The English Apple Man will bring his unique experience of the English apple industry to all who visit the English Apple Man website.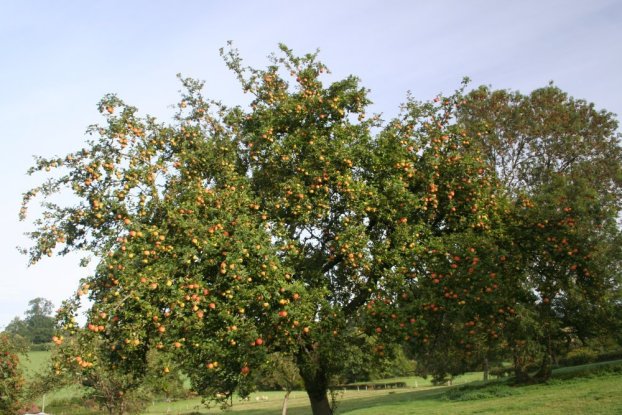 News
12/04/2015
New English Apple Man website!
After five and a half years and 308 weekly Journals, The English Apple Man has a new user friendly website.
Events
17/10/2015
Annual Brogdale Apple Festival
On Saturday and Sunday 17th & 18th October 2015 the annual Brogdale Apple Festival will be held at Brogdale Farm Faversham.
Latest Journals
24/04/2015
Plants and people are enjoying the sunshine.
The warmer weather continues and more blossom appears each day; Plums and Pears are in bloom and Apples on the way!
17/04/2015
Marvelous weather keeps the fruit bud moving
The weather is marvelous and the fruit bud is moving fast; Victoria Plums are in full bloom, while Conference Pears are at the white bud/early blossom stage. Most apples are at the Green Cluster stage and should be showing signs of blossom by next weekend.
10/04/2015
Good Easter weather
The much improved weather which started 'fitfully' over Easter, has advanced the fruit bud during this week.
03/04/2015
Easter
Easter is here - as I write this week's Journal it is 'Good Friday' - the weather today is far from good, with a light drizzle hanging about all day. At least spending the day indoors writing is not accompanied by a wistful look at sunshine outside.
27/03/2015
The English Apple Man attends Horticulture Development Company Tree Fruit Day
As March nears its end, the season is about two weeks behind 2014 emphasising the erratic nature of our climate; 2013 was the very late season and 2012 a bit earlier than this year. Of course it can ALL change, and it probably will!
20/03/2015
The Under 40's visit to Benelux
This week, a final look at The Under 40's visit to Benelux.
13/03/2015
The Under 40's visit 27/2/15
This week's Journal will cover most of the visits made by The Under 40's on Friday 27th February 2015 - final visits on Friday and Saturday 27th/28th February will be reported in the Journal for 20th March.
06/03/2015
Under 40's Conference in Benelux
Last week was a very busy one as The English Apple Man joined his young friends on the Under 40's Conference in Benelux.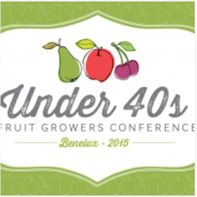 27/02/2015
The Under 40's Conference in Benelux
This week The English Apple Man is in the Benelux region attending The Under 40's Conference with more than 50 aspirational young growers, scientists and technicians.