The English Apple Man
is a website dedicated to informing consumers about how the apples they buy in Supermarkets, Greengrocers, Farm Shops and other outlets are grown, harvested and marketed.
The Journals give a weekly update on events in our English apple orchards, using pictures and video clips to follow seasonal activities and giving the consumer a level of detail not available from any other source.
All aspects of growing, harvesting, storage, grading, packing and marketing are included enabling consumers to understand the challenges English growers face in supplying our sophisticated market place.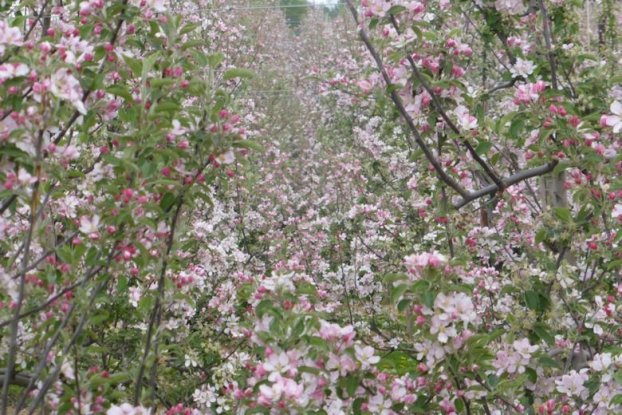 While there is enthusiastic support for older traditional varieties from dedicated interest groups and supportive media, the English Apple Man will endeavour to explain why support for the mainstream commercial production of English apples is vital to a sustainable apple industry in this country, delivering recognised benefits to the health of our consumers while maintaining our diverse and beautiful countryside.
Varieties grown commercially are relatively few in number, when matched against the 2300 varieties on display at The National Fruit Collection at Brogdale in Kent and while there is an increasing desire by all parties to retain and where possible reintroduce the best of our heritage varieties, the sustainability of our apple acreage depends on no more than a dozen varieties.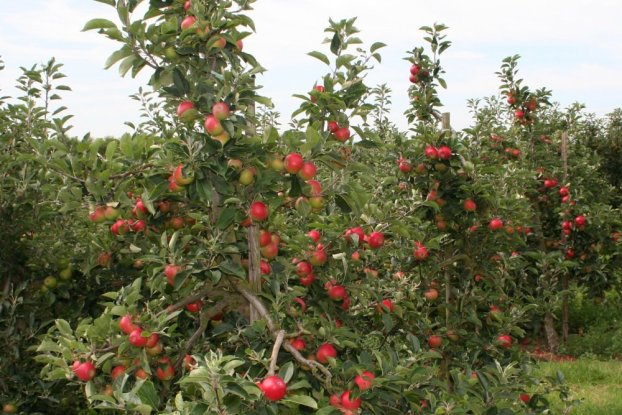 However, that does not mean we should dismiss all the efforts of growers determined to maintain our many heritage varieties, we must support all our producers, whether they be small in acreage, selling directly to the consumer, or large scale operations growing a thousand acres or more and totally dependent on supplying our supermarkets.
The History of The English Apple Man is a story of a lifetime spent in the industry, as a boy straight out of school, then as a young man developing all the practical knowledge of growing and later taking on the management of the family fruit farm, then changing course to join the major supplier of English Apples in a technical role and finally becoming Technical Director with a responsibility for product and environmental safety, product quality, and technical innovation.
Now retired, The English Apple Man will bring his unique experience of the English apple industry to all who visit the English Apple Man website.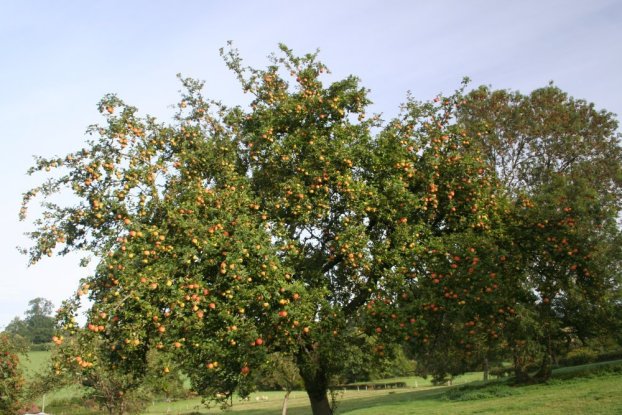 Events
17/10/2015
Annual Brogdale Apple Festival
On Saturday and Sunday 17th & 18th October 2015 the annual Brogdale Apple Festival will be held at Brogdale Farm Faversham.
21/10/2015
National Fruit Show
The 2015 National Fruit Show takes place at the Kent Showground, Detling, Maidstone on Wednesday 21st & Thursday 22nd October
Latest Journals
20/11/2015
Lots of delicious English Apples in our Supermarkets
The English Apple Man visits more Supermarkets sampling English Apples & Pears...
13/11/2015
What's on this week?
Its mid November, the weather is dull and dreary....and ....Christmas is less than six weeks away....
06/11/2015
The English Apple Man takes a trip down Memory Lane
Nostalgia; Old photos bringing back fond memories
30/10/2015
Buckingham Palace receives winning fruit from The National Fruit Show
The National Fruit Show Competition Entries have been sent to a number of prestigious locations.....
23/10/2015
Award Winning Apples
Its National Fruit Show week and The English Apple Man was involved
16/10/2015
Next week is the 82nd Anniversary National Fruit Show
On Wednesday 21st and Thursday 22nd October the 82nd National Fruit Show will take place at The Kent County Showground at Detling, near Maidstone in Kent.

09/10/2015
Its October and the days are shortening fast!
Nine days into October and the evenings are closing in fast; for the last two weeks growers have been hard at it picking Gala...
02/10/2015
Bountiful Botanics at Wakehurst Place
Last Sunday The English Apple Man attended the first Bountiful Botanics event at Wakehurst Place in East Sussex
25/09/2015
Apple harvest is well under way
Apple harvest is in full swing; most Cox have been picked and Gala picking is well under way......
18/09/2015
The English Apple Man visits Southwell home of the Bramley apple
Norwood Park in Nottinghamshire is the custodian of the original Bramley apple
11/09/2015
What are the prospects for Gala our number one variety
The English Apple Man attends this year's Gala Club meeting at Sean Charlton's Farm
04/09/2015
September is here and the apple harvest is underway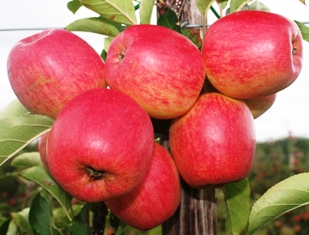 After the early season apples, the second earlies, Zari and Estivale are now in the shops